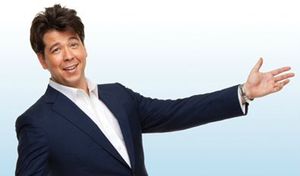 Michael MacIntyre is an English stand-up comedian. In 2008, he released Live and Laughing that became the fastest selling comedy DVD of all time. Michael is back on tour in the UK in 2012.
Michael MacIntyre was on stage tonight in Sheffield at the Motorpoint Arena. It was an amazing show. He reflects, too, that side of ourselves we'd like to laugh at more: prone to embarrassment, insecurity, childish thoughts and mushy emotion. In other words, this is a show where McIntyre takes familiar themes but makes them funnier than most other comics are able to.
You should go to see him on stage. I think you will laugh and appreciate your night.